Yesterday I went for a book signing with
Diana
at Invashion Day Out (Gogirl's event), then went off to Grand Indonesia to watch Doraemon with bf. Later on the evening, bf took a picture of me in front of his artwork (printed as wallpaper), its a new restaurant which will be opened soon. Yay!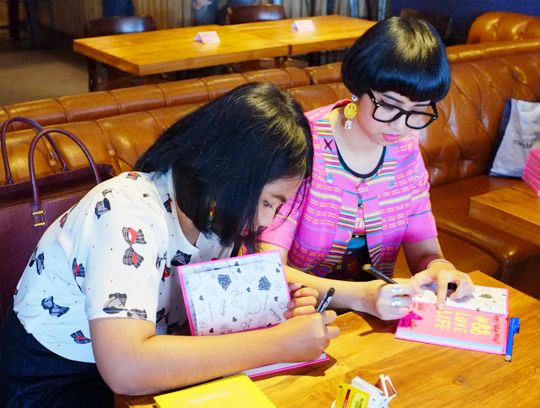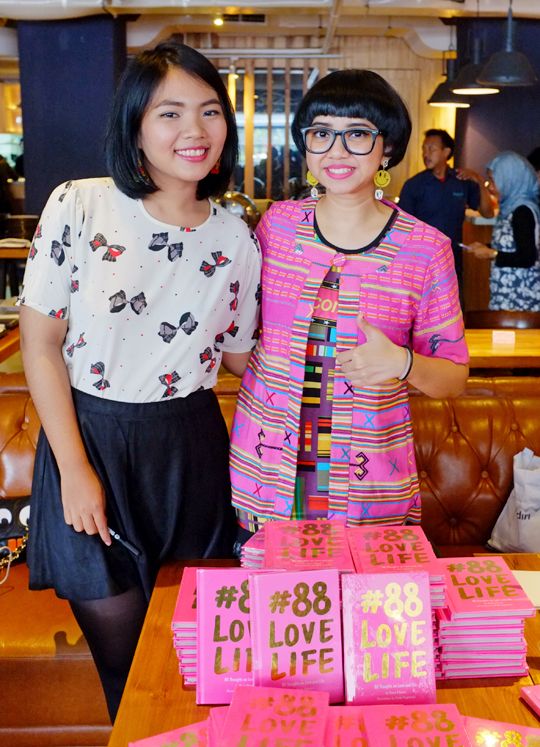 Book signing pictures by Sharjeel
Time Hop app brought me to 2008 version of meeee hahahah, look at this picture below. The left one was taken in 2008, I was in a photo hunting at Kota Tua with my photography club in college. It was so hooot so I definitely looked like an overcooked sausage. I can't believe I actually went out in that condition hahahahah. Alsoooo, thanks to Time Hop for reminding me that I was 8kg skinnier back then.