Hello! Today I'm gonna post a tutorial about how to make a gif image like I did on my previous post. So for you my dearest reader who were asking about how to make that kind of picture, you gotta read this post :)






What you need:




1. Adobe Photoshop, here I'm using the cs3




2. Two pictures that you're going to use as the gif image, name it with A and B or 1 and 2. It's up to you.



Step by step:
1. Open your photoshop and your 2 pictures. Here I'm using a blythe image from tumblr. Oh I can't get enough of blythe until I got one for my self!




2. Then click Window on the above, followed with Animation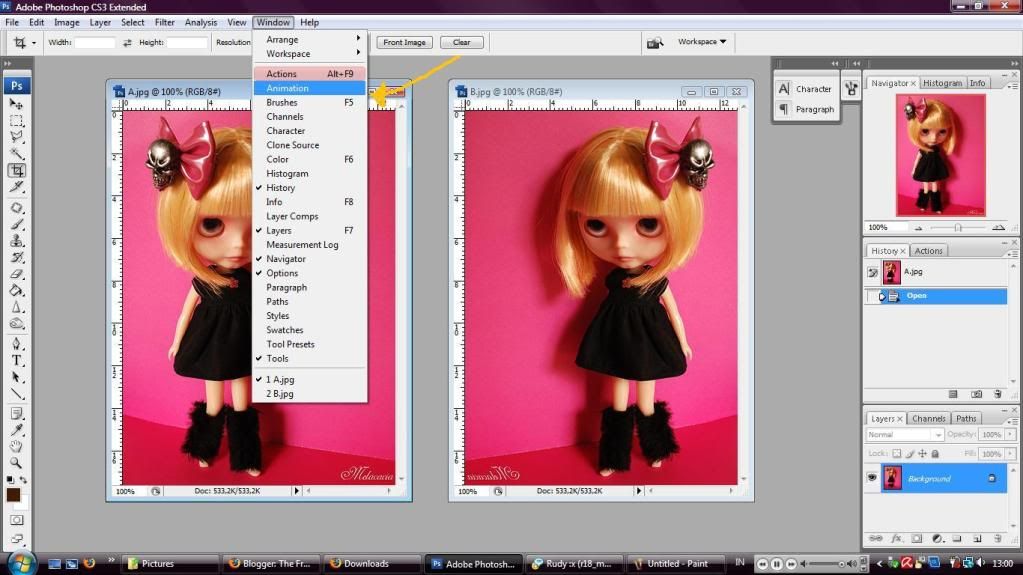 3. Tool bar appeared




4. Then with the move tool (V), drag the B to the A picture. You see now you have two layers, rename it. Background as A and Layer 1 as B.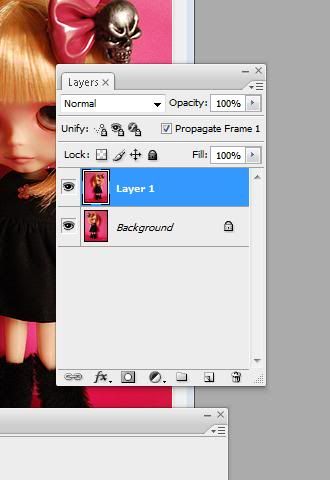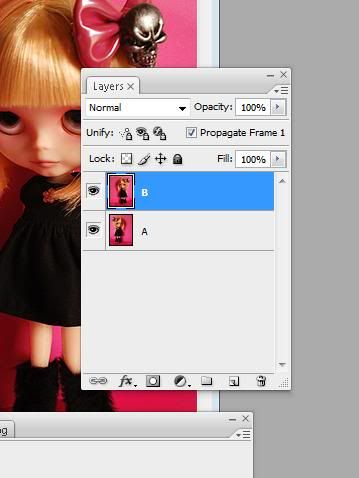 And you may close the B picture since it'll not be used any longer. Your work space are those layers only.

5. Now, click the EYE icon on the A layer. So now you have only one eye on the layer.




6. Now we're moving to the animation frames,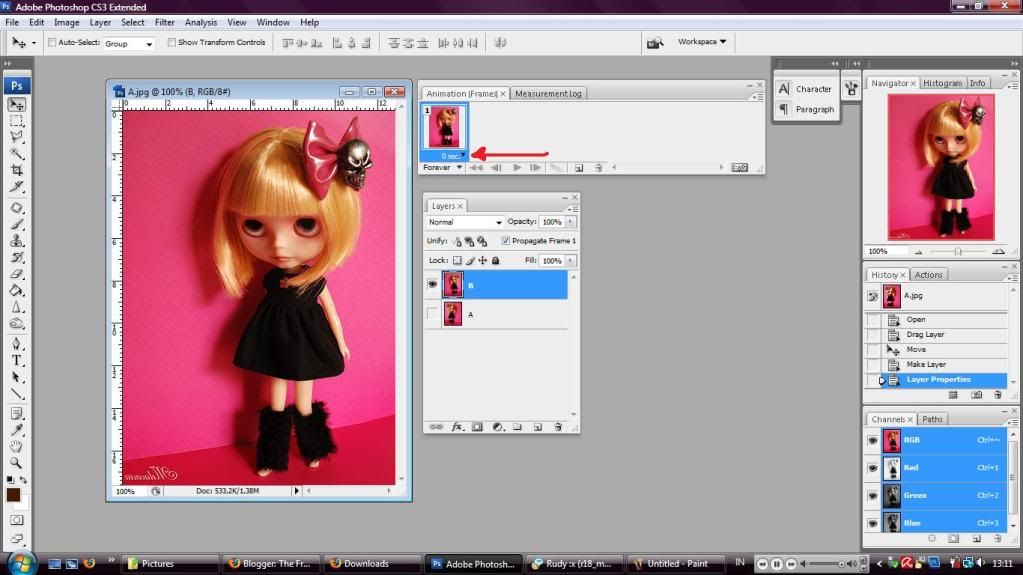 click the little black triangle and click the 0,5



7. Back to the layer box, make it this way by clicking the eye icon




8. On the animation frames, click new layer icon




and again click the black little triangle on the second layer and select the 0.5.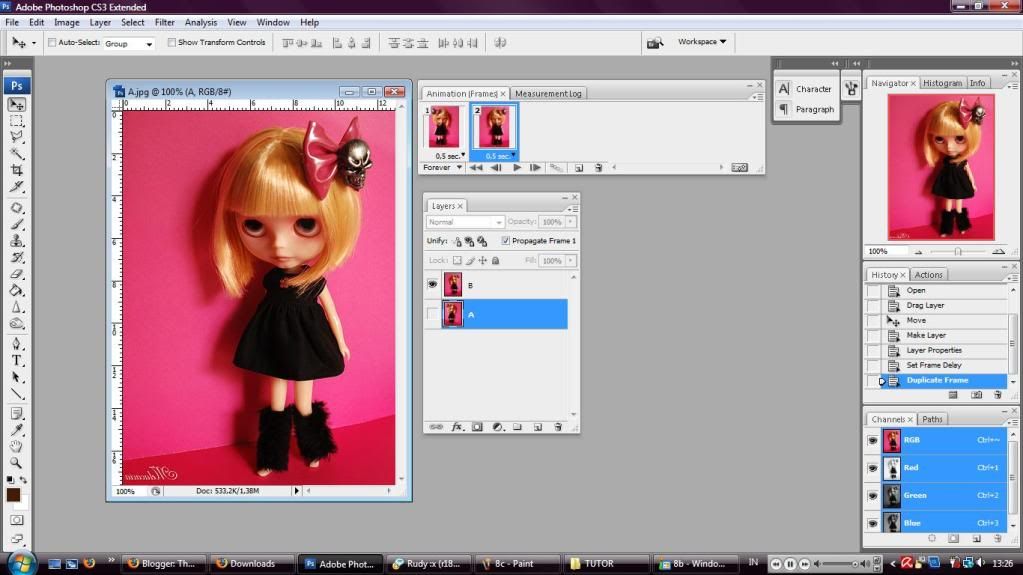 And click set the time "forever" as seen here




Click the play button





You got what you want? Does the image has turn into gif image? If not, you better recheck the steps.

9. If you're done, click file on up-left and select the 'save for web and devices'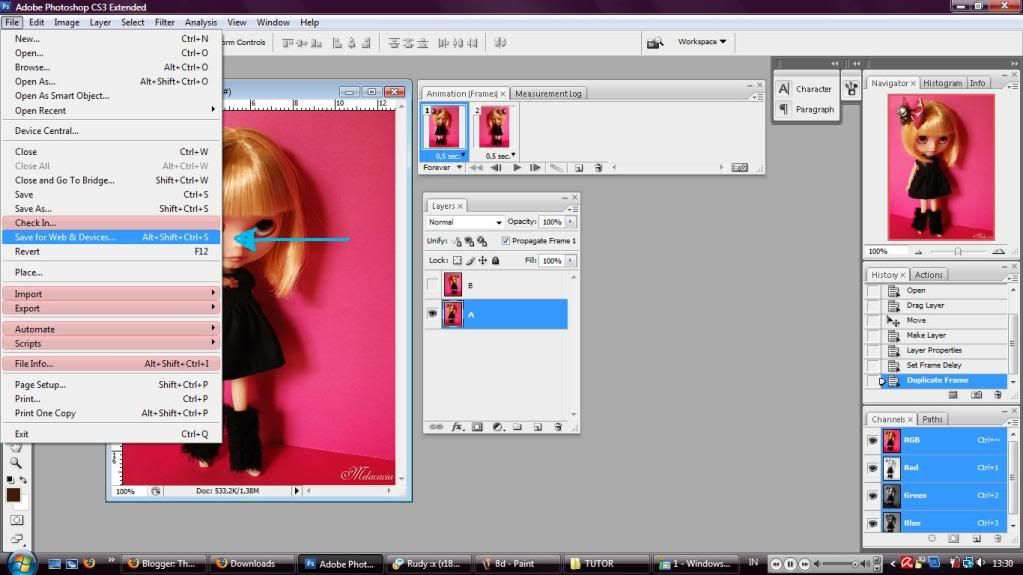 Click save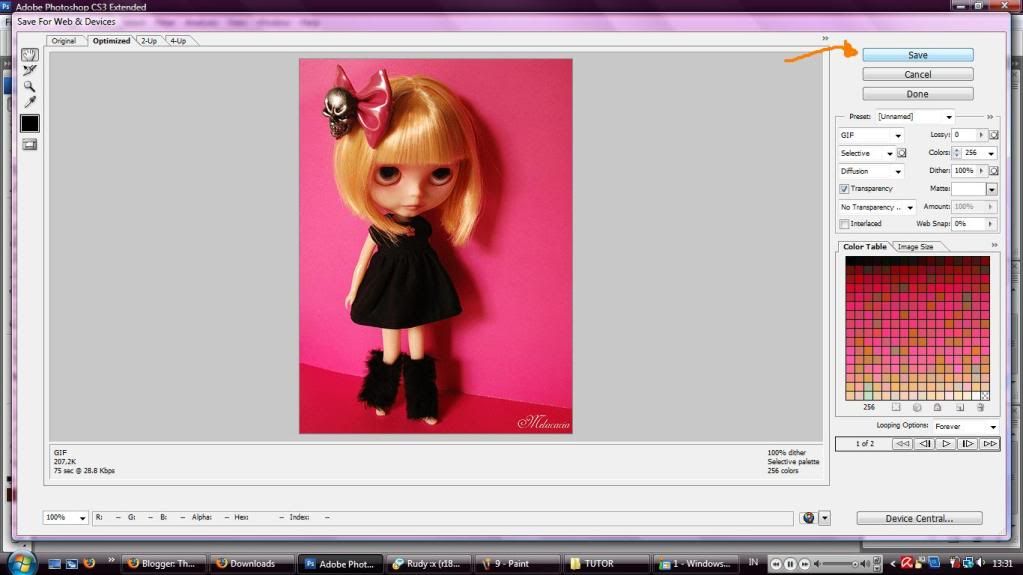 Happy making gif image! :)